Black Friday Deals
---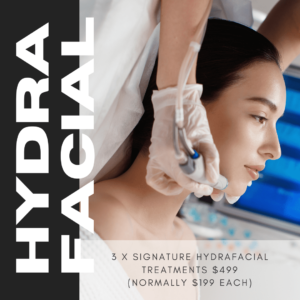 HydraFacial is an amazing technology that delivers the results of an advanced facial in under 30 minutes.  HydraFacial is so much more than just another facial. It's an experience. A pleasure. A feeling. And a confidence booster. It focuses on the unique philosophy of 'Skin Health for Life'.
Hydrafacial is about much more than just great looking, healthy skin. When our skin looks good and feels good, we feel good too. That's the difference you get with a HydraFacial.
HydraFacial uses advanced, patented vortex technology to deeply cleanse the skin and effectively deliver botanical ingredients containing nutrients such as hyaluronic acid, horse chestnut seed extract, red algae extract, copper, zinc and magnesium peptides to where they do the most good. In addition, HydraFacial also delivers powerful antioxidants to counteract damage by free radicals – from pollution, sun and stress – which can degrade the skin and accelerate the ageing process.
Save $98 when you package 3 Signature Hydrafacial Treatments this Black Friday Sale
---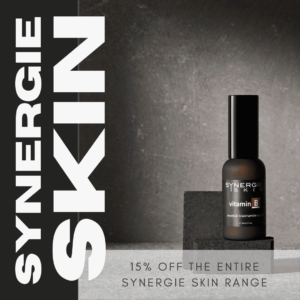 Unprecedented savings across our entire Synergie Range!
---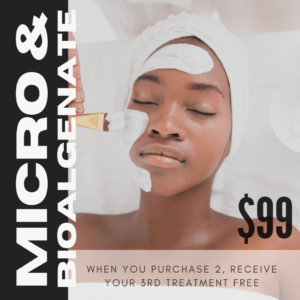 Purchase 2 Microdermabrasion Treatments together with our Synergie Bio-Alginate Mask and receive a 3rd treatment FREE!
Microdermabrasion is used to renew the overall tone and texture of the skin. It is a mechanical exfoliation that helps to remove the uppermost dead skin layers stimulating skin renewal. By removing the top layer of skin, the body quickly replaces the lost skin cells with new, healthy ones. This non-invasive procedure stimulates blood flow, which can improve cell production, in turn improving skin's elasticity and texture. Our Dermafrac™ offers crystal free microdermabrasion for a less invasive treatment.
Our Synergie Bio-Alginate Mask reduces inflammation, soothes & restores the skins natural glow!
---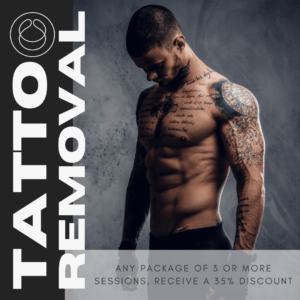 Save a whopping 35% on Tattoo Removal packages of 3 or more sessions for any size tattoo!
---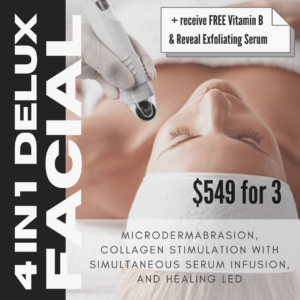 Normally $250 each for this 4 in 1 custom delux facial. Incredible saving of $200 when you package 3 Dermafrac treatments.
This customisable facial begins with our Signature Microdermabrasion, followed by pain free micro-needling with simultaneous customised serum infusion and ends with a relaxing & healing LED light treatment
The Dermafrac™ uses advanced micro-needling technology. The precision-controlled Dermafrac™ handpiece uses vacuum to pull the skin into contact with hundreds of micro-needles. The micro-needles create pathways for the infusion of targeted serums by penetrating the epidermis above capillaries and nerve endings, ensuring less pain. Designed to improve the overall appearance of your skin, the procedure results in optimal absorption of the serum and stimulates a positive natural response in the skin.
Dermafrac™ is one of the most minimally invasive treatments on the market. Clients often describe this treatment as relaxing. The precise engineering of the handpiece prevents and bleeding or pain.
Your treatments can be tailored with different serums available targeted to specific skin concerns.
Rejuvenate – a 'super cocktail' of peptides to assist in skin rejuvenation
Hydrate – Hyaluronic acid triggers intense hydration
Clarify – Lactic & salicylic acids help cleanse congested, oily pores for more vibrant, clearer skin
Lighten – Kojic acid is a natural and effective lightening agent shown to even out pigment
Vitamin C – Vitamin C Ethyl Ascorbic Acid is an antioxidant that slows the rate of oxidisation damage and minimises the appearance of fine lines and wrinkles
---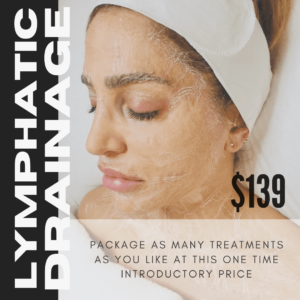 This has to be one of our all time favourite treatments only recently introduced in clinic. For 2 days only save $50 per treatment on our Prin Lymphatic Drainage Mask.
This amazing treatment delivers highly oxygenated blood flow to the face and neck stimulating lymphatic drainage to remove toxins, rehydrate the skin and smooth fine lines. Suitable for all skin including acneic, aged & dehydrated skin.
---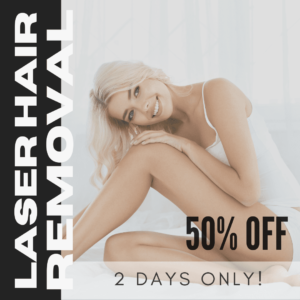 Full Legs Normally $139 – Now $69.50
Large Combination including Full Legs, Brazilian & Underarms Normally $170 – Now $85
Extra Large Combination including Full Legs, Full Arms, Brazilian & Underarms Normally $249 – Now $124.50
---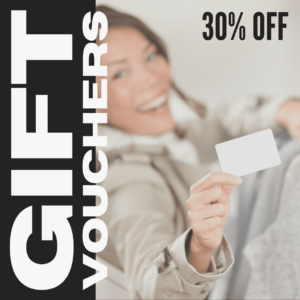 First Time Ever Offer!
Save 30% on any value Gift Voucher Purchased!
Pay $70 & receive a $100 Gift Voucher
Pay $140 & receive a $200 Gift Voucher
Pay $210 & receive a $300 Gift Voucher