Christmas Sale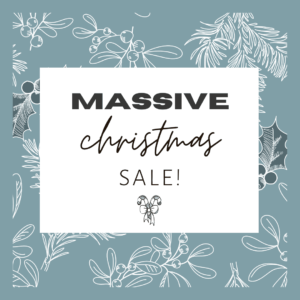 ---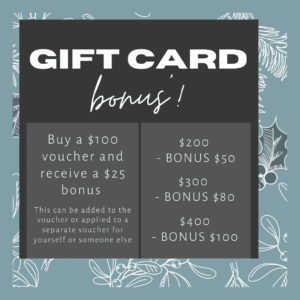 GIFT CARD BONUS VALUE!
When you purchase a gift card from us in the lead up to Christmas, you will have the option to add value to the gift card itself, or applied to a separate card for yourself or someone else!
A $200 voucher will give you a BONUS of $50
A $300 voucher will give you a BONUS of $80
A $400 voucher will give you a BONUS of $100
---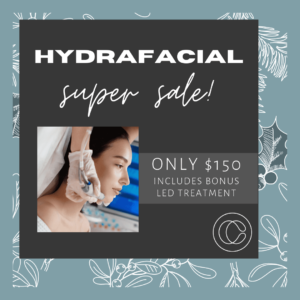 HydraFacial is an amazing technology that delivers the results of an advanced facial in under 30 minutes.  HydraFacial is so much more than just another facial. It's an experience. A pleasure. A feeling. And a confidence booster. It focuses on the unique philosophy of 'Skin Health for Life'.
Hydrafacial is about much more than just great looking, healthy skin. When our skin looks good and feels good, we feel good too. That's the difference you get with a HydraFacial.
HydraFacial uses advanced, patented vortex technology to deeply cleanse the skin and effectively deliver botanical ingredients containing nutrients such as hyaluronic acid, horse chestnut seed extract, red algae extract, copper, zinc and magnesium peptides to where they do the most good. In addition, HydraFacial also delivers powerful antioxidants to counteract damage by free radicals – from pollution, sun and stress – which can degrade the skin and accelerate the ageing process.
Save $49 on this amazing treatment!
*Maximum of 4 per client
---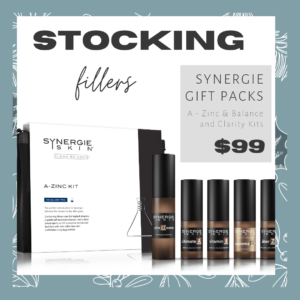 Synergie's range of Introductory Skin kits are suitable for all skin types and needs, perfect for travel, or for those new to cosmeceuticals!
Containing three topical vitamins, a balanced cleanser, as well as a UV protective moisturiser fortified with Zinc Oxide, Synergie's A-Zinc kit serves as the perfect introduction to the Synergie product range… providing skincare for a range of skin types, from, from naturally dry to oily in nature!
Wanting something more specific to address the needs of your skin? Head instore today so we can advise the most appropriate skin kit for you!
---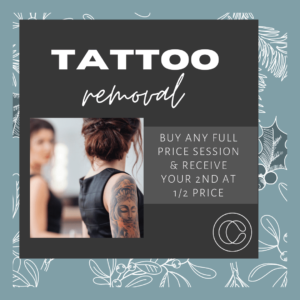 Buy any full priced Laser Tattoo Removal session and save 50% off your second!
---
Give the gift of smooth skin this Christmas or pre-purchase some of our popular laser combinations to treat yourself before summer!
Bazilian + underarms ONLY $39
Full legs, brazilian, underarms, lip + chin ONLY $130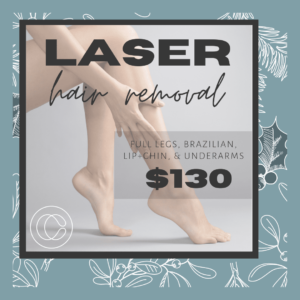 ---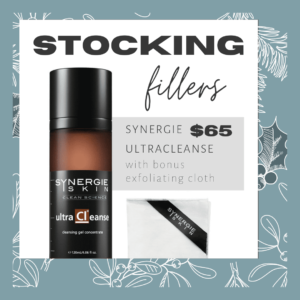 One of our clinic favourite Synergie Skin products!
A gentle yet concentrated gel cleanser suitable for all skin types. Designed to effectively remove surface pollution, traces of makeup and excess oil without stripping the natural pH of the skin.
---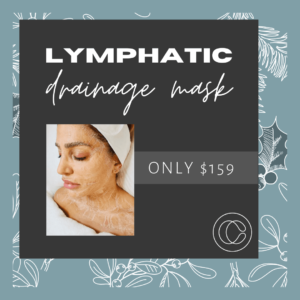 This has to be one of our all time favourite treatments only recently introduced in clinic.
This amazing treatment delivers highly oxygenated blood flow to the face and neck stimulating lymphatic drainage to remove toxins, rehydrate the skin and smooth fine lines. Suitable for all skin including acneic, aged & dehydrated skin.
This is the perfect gift for anyone needing a skin pick me up this Christmas!
---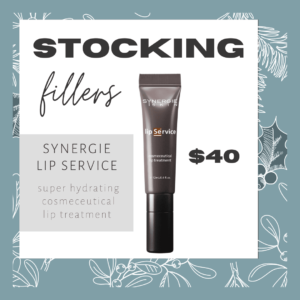 This cosmeceutical lip treatment is another one of our clinic favourites of the Synergie Skin range!
LipService by Synergie is a cosmeceutical daily lip treatment that will protect lips from the effects of environmental ageing, and deeply hydrate giving a fuller and more youthful lip shape and texture.
LipService can be used as a night treatment and as a multitasking day gloss with cosmeceutical benefits.
---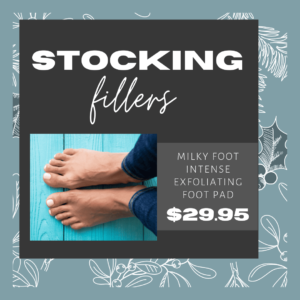 Why invest in expensive in-salon foot pedicures when you can get even better results from your own home!
Milky Foot is a luxurious at-home pedicure treatment, which removes hardened skin through its intense peeling action after just one application. This treatment is simple and effective, without the need to foot file or apply messy ointments. Milky Foot works by using enzymes that help break down the hardened protein in dry, scaly skin. Milky Foot also contains additional exfoliating agents; alpha-hydroxy acids (AHAs) and beta-hydroxy acid (BHA) to help break down dead skin cells, amino acids to moisturise the skin and herbal extracts such as Aloe Vera, Calendula and Camomile to soothe and calm the skin.
This brilliant stocking filler is fantastic for both women and men that suffer from dry, cracked or scaly feet!
---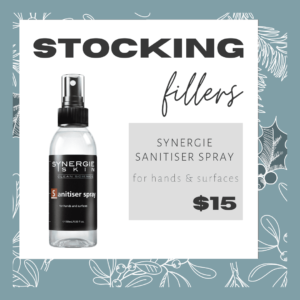 Perfect gift this Christmas for work colleagues and friends to keep each other safe and protected from harmful bacteria and other nasties!
---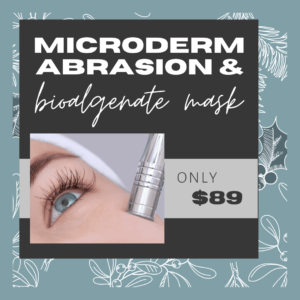 Our Microdermabrasion and Bioalgenate mask combo is only $89!
Microdermabrasion is used to renew the overall tone and texture of the skin. It is a mechanical exfoliation that helps to remove the uppermost dead skin layers stimulating skin renewal. By removing the top layer of skin, the body quickly replaces the lost skin cells with new, healthy ones. This non-invasive procedure stimulates blood flow, which can improve cell production, in turn improving skin's elasticity and texture. Our Dermafrac™ offers crystal free microdermabrasion for a less invasive treatment.
Our Synergie Bio-Alginate Mask reduces inflammation, soothes & restores the skins natural glow!
---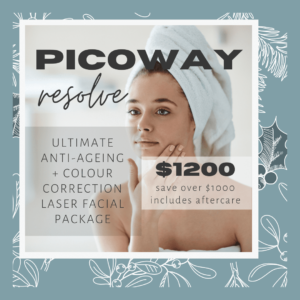 Our PicoWay Resolve treatment is the ultimate in anti-ageing. This non invasive procedure stimulates new collagen to reduce fine lines and wrinkles, restore elasticity and to improve skin texture. It's multi layered approach targets pigmentation also delivering an even skin tone and eliminating pigmentation.
This package offers great value for clients that are looking for a more natural way to stimulate collagen without the need to resort to injections.
---
These offers are available until COB 23rd Dcember 2020.
The team at Clean Canvas wishes you an amazing Christmas Break and a safe and Happy New Year!