Safe and non-surgical skin improvements
Your trusted skin clinic in Sydney
Great looking skin not only provides a boost to your looks, but it's also important for health and well-being. 21st Century life is full of pollutants and hazards that can leave skin dull, red, irritated or covered with wrinkles, lines or discolouration. From exposure to the sun or adverse weather through to central heating, a poor lifestyle, stress, air pollution or harsh chemicals, there are many factors that can cause skin damage.
Luckily, skin rejuvenation treatments can help! Providing a range of methods to restore the skin's appearance and health, we offer a complete suite of skin treatments Sydney people can depend on for great results.
Our skin rejuvenation treatments
At our skin clinic in Sydney, you can expect to choose from a number of high-grade, proven skin rejuvenation treatments. We've invested in high-grade equipment, showcasing some of the best rejuvenating technology on the market.
Choose from our popular skin treatments:
A micro-needling technology that creates a pathway for powerful rejuvenating serums to enter the skin. Learn more about Dermafrac.
HydraFacial
A vortex technology is employed to deliver a blend of botanical extracts and antioxidants to the skin. This treatment also clears out pores with painless extractions. Learn more about HydraFacial.
An advanced laser technology that's clinically proven to stimulate fresh collagen and skin cell growth. Learn more about PicoWay.
GentleMaxPro
A laser skin firming treatment that's easily tolerated and has minimal downtime.
Chemical Peels
Formulated to provide effective skin rejuvenation, deep cleansing and exfoliating benefits, the Synergie Skin brand we use is animal-free, cruelty-free and 100% Australian owned.
What are the benefits of skin rejuvenation?
Depending on the type of skin rejuvenation treatment you decide on, potential benefits include:
Firmer skin.

Improved elasticity and "bounce".

Fading or disappearance of scars, spots, discolouration or other blemishes.

A reduction in the appearance of fine lines or wrinkles.

Plumper, better-hydrated skin.

Clearer skin, including a reduction in acne, eczema and sensitive skin symptoms.

Smoother, softer skin.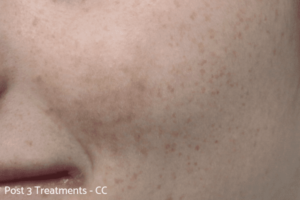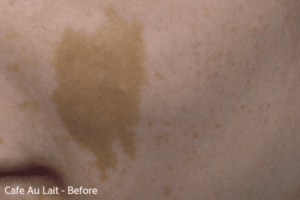 Why use the team at Clean Canvas for your skin treatments in Sydney?
Every member of our professional team is fully qualified and experienced in using our suite of premium skin rejuvenation equipment. Operating from our skin clinic in Sydney, we are proud to provide every client with a safe, effective solution to their skin issues.
Our service includes a FREE assessment of your skin, as well as a full explanation of the best skin treatment, pre care and aftercare and how long it will take to get the desired effect.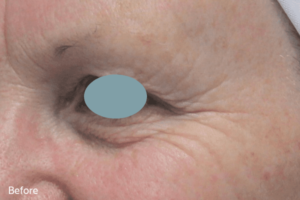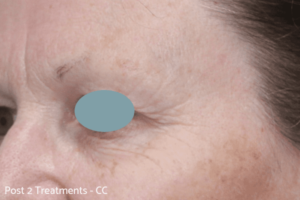 Are you ready to get your best skin?
Frequently asked questions
What does a PicoWay Resolve treatment feel like?
Our PicoWay Resolve treatment can be likened to a warm prickly sensation, however it is quite comfortable. When compared to other skin rejuvenation techniques that ablate the epidermal layers of the tissue, this treatment is non-invasive as it is holographic and the effects of the laser are happening below the surface of the skin.
What is the downtime after a Resolve facial treatment?
The benefit of this non-invasive treatment is that there is virtually no downtime. You can resume normal activities immediately post-treatment. You may experience some slight swelling immediately post the treatment and some redness for between 6 and 36 hours, however as there is no impact to the external layers of the skin, you can apply makeup within a few hours of the treatment.
How many Resolve treatments are required?
This will depend on your desired result and will be determined upon completion of a thorough consultation. For skin rejuvenation we recommend between 3 and 5 treatments approximately 4 weeks apart. Scarring & Stretch Marks may take from 3 to 6 treatments, and will depend on your individual circumstances.
The PicoWay is so gentle that it can be used every 4 weeks to keep your skin looking clearer and tighter all year round.
Are Resolve treatments safe?
Yes absolutely, and for all skin types. This is a non-invasive treatment targeting the dermal (middle) layers of the skin, leaving the epidermal (outer) layers intact. The laser reaction is below the surface of the skin, which induces a healing response and poses minimal risk for scarring and/or infection, unlike other ablative devices or invasive treatments. The ultrashort picosecond pulses deliver the laser energy photoacoustically, with shattering impact as opposed to photothermally where the impact is heat based, which also reduces any risk of hypo or hyperpigmentation.
How do I prepare for Resolve skin rejuvenation treatments?
Preparation for Resolve skin rejuvenation is just as important as post-treatment care. In order to begin treatment you must ensure:
The treatment area has been protected from direct sun exposure for at least 4 weeks prior to treatment
You have not used tanning beds, applied self-tan for at least 2 weeks prior or been injected with melanin for at least 2 months prior to treatment
You consult with us about any medications or contra-indications that could interfere with your treatments
How long do Resolve treatments take?
For a full facial treatment you should allow a full 30 minutes. This includes time for our complimentary skin cleansing service prior to treatment. Allow more time for larger areas like the décolletage or arms.
How do I prepare for Resolve skin rejuvenation treatments?
For a full facial treatment you should allow a full 30 minutes. This includes time for our complimentary skin cleansing service prior to treatment. Allow more time for larger areas like the décolletage or arms.
What kind of pigment can be treated?
Pigmented lesions can include sun spots, age spots, freckles, café au lait, nevus of Ota and Becker's nevus. Another common form of pigmentation is melasma. All of these conditions are treatable across all skin types on the Fitzpatrick scale with our PicoWay device.
What areas of the body can be treated with Resolve?
PicoWay Resolve is so gentle it can be used to treat all areas of the body, including most popular areas of face, neck, décolletage, hands and arms. Other light or heat-based devices increase the risk of burning and scarring, particularly on delicate areas like the face and the back of the hand. The PicoWay effectively treats in all areas leaving the skin unharmed, targeting pigment, lines and skin elasticity.
How do I look after my skin post laser skin rejuvenation?
After every skin rejuvenation session it is important to keep the treated area clean. We will apply a soothing ointment for you post your treatment and apply sunscreen for you.
You will then need to follow up with some simple steps to boost your body's capabilities to heal successfully.
Avoid exposure of the treated area to hot water or heat inducing activities, particularly for 24 hours. You may shower, however use only mildly warm water on the treated area and avoid scrubbing
Ensure that you are applying sunscreen at a minimum of SPF 30+
Abstain from using tanning beds, applied tans or melanin injections
Cosmeceutical skin care – skin care containing active ingredients that are clinically proven to improve the various signs of ageing. On their own, they are by no means a miracle cure, however they do assist in prolonging the effects of laser skin rejuvenation. At Clean Canvas we take a holistic approach to skin care and look to work on both the inner layers of the skin with our laser technology and the outer layers of the skin with our superior product range from Synergie Skin. Upon consultation of your skin type and needs, as part of some skin rejuvenation packages, we include a skin care starter pack tailored to you specifically. Following this regime will help to preserve and prolong your results.
Do you have more questions? Speak to one of our skin treatment experts!
What our clients have to say
I have been consulting with Daniella about my skin concerns for over twelve months now and cannot express enough how happy I am now with facial appearance since beginning my PicoWave resolve treatments. My skin is clearer, with fine lines significantly reduced, my pigment and colouring improved and my overall skin heath has dramatically heightened. I regularly receive compliments about my appearance, with people often commenting that I look younger and my skin healthier. I also use the synergie skin products to assist with my skin. I would recommend these treatments to anyone! Daniella always asked about my skin, my priorities and goals I am hoping to achieve with my skin care and will recommend treatments accordingly. I have never felt more comfortable and confident in my appearance. I can't thank Daniella and Noellina enough for their time and care (and success!)
Get in touch with our friendly team
If you have any questions or concerns, please get in touch. We'll respond to you as soon as possible