Your trusted laser hair removal clinic in Sydney
If you're looking for fast, effective hair removal in Sydney, choose Clean Canvas Laser Clinic. We specialise in laser therapy to remove unwanted hair, tattoos and blemishes. Using state-of-the-art equipment and a highly trained and experienced team, we provide a long-term solution to the problem of unwanted facial or body hair.
We use the advanced Syneron Candela's GentleMax Pro machine – a recognised leader in the field of laser hair removal. It emits a dual-wavelength, enabling it to target a wide variety of hair and skin types effectively.
What is laser hair removal?
Laser hair removal uses a laser beam of light that emits heat when it finds its target. The laser is directed to the hair follicle. The heat destroys the cells lining the follicle, meaning it can no longer do its job. The damaged cells are reabsorbed back into the body. As the follicle has been destroyed, this means the hair either won't grow back, or will grow back eventually, but not for some months.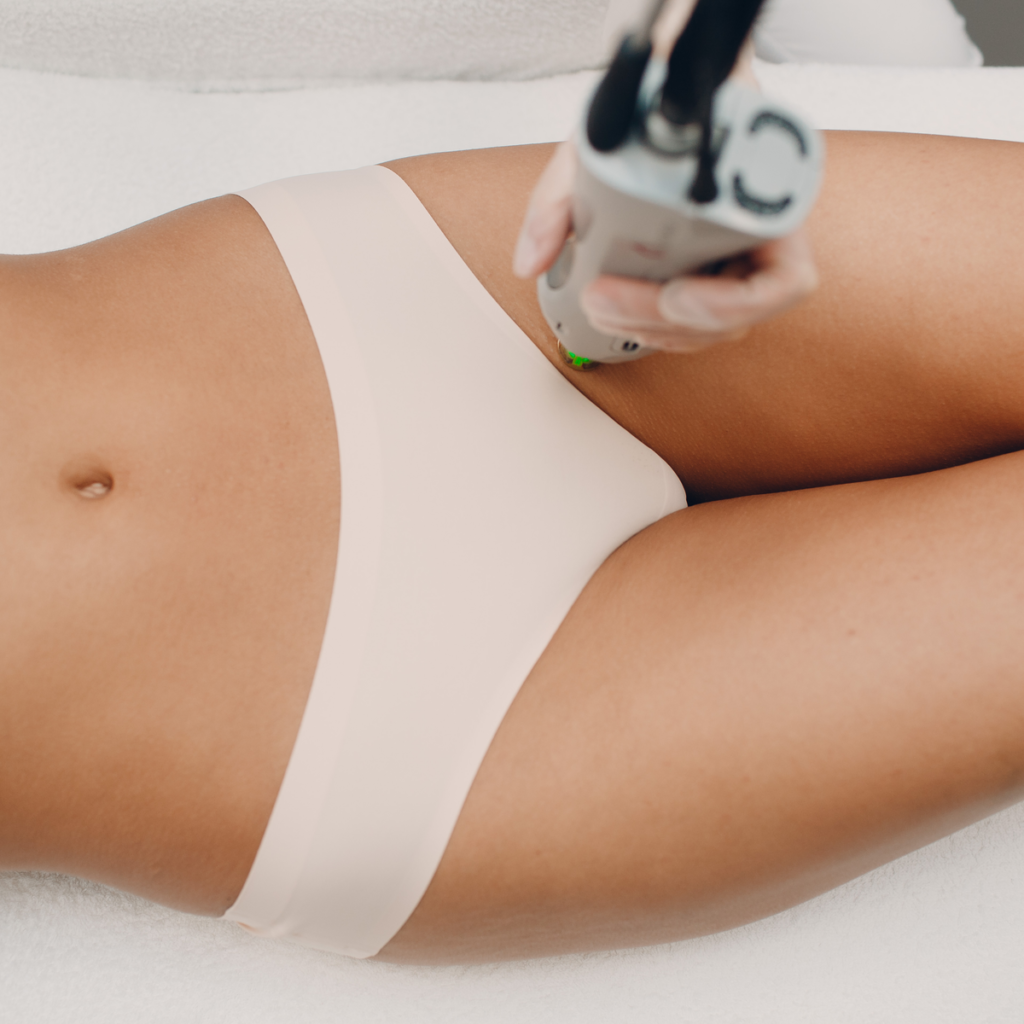 Laser hair removal with the Candela GentleMax Pro
We use Syneron-Candela's Gentle Max Pro – The Gold Standard in laser hair reduction. Our machine provides high-grade hair removal that's also surprisingly comfortable. Our machine is set up with Zimmer integrated cooling. This process provides hair reduction that is safer, faster and means that sensitive areas of the body, such as the face or bikini area, can be treated successfully and more comfortably.
We are highly trained across all parameters of our device in order to provide the most effective results.
Why choose Clean Canvas Laser Clinic
At Clean Canvas, client safety is synonymous with our brand. We are a small team that is highly trained to ensure that you receive the best possible service, and results, every time. Ongoing training of our small dedicated team means that you are in safe and reliable hands every time that you visit our clinic.
When you use us for laser hair removal in Sydney, we'll carry out an individual assessment to determine the right treatment programme for your skin and hair type. Some people require more sessions than others to get the look they're aiming for. Also, some hair colours respond better to laser hair removal than others, meaning fewer treatments are required.
We'll go through the entire process with you, including pre-treatment (you will need to shave the area the day before attending clinic) as well as what to expect during the treatment and your aftercare routine. This is a well-tolerated treatment that gives excellent results in most cases.
Frequently asked questions
Are there any side effects to laser hair removal?
In most cases laser hair removal is well-tolerated. Some people may experience redness or minor skin irritation.
How many treatments will I need?
This depends on how thick the hair is, where it's located, what colour it is and any hormonal conditions that may be contributing to your hair growth. Your therapist will give you an indication of the number of sessions you'll need during your consultation.
Does laser hair removal hurt?
Some clients may experience some mild discomfit, though the treatment is very well tolerated by most.
Our integrated cooling system minimises any discomfit and often our clients tell us that waxing is way more painful. If you can tolerate waxing then laser hair removal will be a breeze!
Is laser hair removal permanent?
Laser hair removal offers incredible results in permanent hair reduction, though individual results will vary. Most will experience significant reduction in hair growth and often not need further treatments once their initial course is over. The body is, however, regenerative. Over time some of your follicles may repair. In some cases, we see clients doing a "top-up" treatment anywhere between 3 and 12 months apart in order to maintain their results. A 3-12 month top-up still sure beats shaving daily or waxing monthly!
Are you ready to remove unwanted hair?