The care you put into your skin can have a direct impact on its overall health and appearance. Providing your skin with the care and treatment needed to restore a natural, healthy glow is the ideal way to make the most of your complexion. With HydraFacial's patented technology, revealing a smooth, even, and beautifully moisturised complexion is easy. Here's how it works:
What is HydraFacial?
HydraFacial is a specialist treatment and technology used by professionals to cleanse, clear, and protect the skin for beautiful, long-lasting results. A three-step process is used with nourishing super serums and specialist techniques to get deep into the skin, remove debris and leave your complexion feeling fresh, bright, and renewed. As a facial treatment, HydraFacial offers a non-invasive alternative to other cosmetic options to restore and hydrate your skin.
How can HydraFacial help my skin?
HydraFacial is designed to tackle skin issues and problems by using an in-depth three-step process, that works to restore your skin beautifully using a range of technologies and a unique Vortex-Fusion delivery system:
Cleansing and peeling
The first phase of a HydraFacial involves the gentle exfoliation and resurfacing of the skin to reveal the fresh, healthy layer below. This exfoliation strips away any older or dead skin that can cause a dull appearance and helps restore skin texture and reduce the appearance of darker spots.
Extracting and hydrating
If you struggle with oily or congested skin, the extraction process in HydraFacial will be particularly valuable. At this stage, debris from pores is carefully and safely removed with suction, eliminating blackheads and reducing the size of pores for a clean, clear appearance. Intense moisturisers are then used to nourish and hydrate the skin effectively.
Fusing and protecting
Finally, the skin's surface is saturated with valuable antioxidants and peptides, restoring that youthful glow and providing firmness without tightness. The result is a healthy, glowing, and blemish-free appearance that you'll love.
Can HydraFacial help with my skin problems?
HydraFacial offers a practical, non-invasive form of treatment for a range of skin complaints. Many issues with fine lines and sagging skin can be caused by a lack of hydration, which HydraFacial combats directly by providing your skin with the rich nutrients it needs. If your skin is dull or highly textured, the exfoliating effects can directly help restore your skin to a smoother, even baseline. 
If you have issues with oily skin and clogged pores, the powerful, non-invasive extraction and cleansing process involved in HydraFacial can help to reduce the appearance of blemishes and support you in healing your skin. Whether you are concerned about the signs of ageing on your skin or looking to reduce the appearance of pores and add vibrancy to your complexion, HydraFacial is the ideal option for you.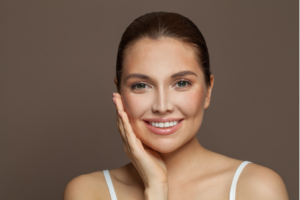 One of the most satisfying effects of this skin treatment is not just amazing feeling skin, but the ability to physically see the contents of what is extracted from your skin in the waste canister. Dead skin cells and extracted blackheads float around in a jug of gunk that will leave you reeling! The amount of residual fake tan and makeup in the skin that ends up in the canister stuns our clients each and every time!
Book a HydraFacial in Sydney with Clean Canvas today
Want to know more about if this is the best option for your skin? Get in touch with our friendly team today to book a consultation. If you want to help your skin and restore that youthful glow, HydraFacial could be the best choice for you.